Over 40 Years Of Expertise
With more than 40 years of expertise in radiation exposure measurement and monitoring, MP Dosimetry is committed to providing your organization with the most reliable protection while adhering to mandated government regulations. And with competitive pricing, MP Dosimetry has the right solution for your organization's needs.
A complete package at an affordable price:
No Set Up Charges
No Miscellaneous Fees to maintain account
Compliance reports for Monthly, Bi-monthly, or Quarterly intervals
Year end Individual and NRC reports
TLD XBGN badge is a four element dosimeter monitoring ionizing radiation and is our most frequently used badge. The badge is read and measures the absorbed dose in matter and tissue. A report is published with a minimal dose of 10 mrem. The badges are assigned reporting periods of monthly, bi-monthly, quarterly and are ideal for the medical, dental, veterinary and nuclear industries.
Help prevent late, lost or damaged badges by providing employees a secure place to store them. When the tech leaves the room, he or she removes the badge and clips it to the board. An adhesive on the back of the board makes it easy to safely stick it to a visible spot on the wall without causing damage. This limits the possibility of false readings which commonly occur when the badge is accidentally taken out of the building and misplaced.
XTLD XBG Extremity is a single element dosimeter designed to be worn as a ring when handling radioactive materials and/or handheld radiation emitting machines. A radiation source sheet is required to be on file to ensure the lab publishes the most accurate dose report for you. The rings are scheduled on monthly, bi-monthly and quarterly periods but are not restricted to be in the same frequency as a standard or special badge if worn together.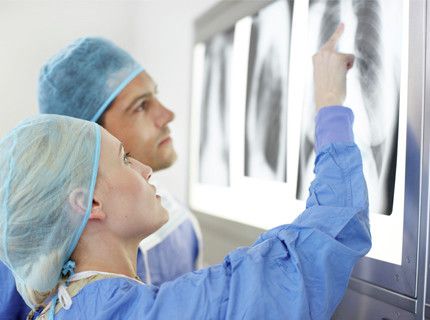 The solution for your dosimetry needs
MP Biomedicals Dosimetry offers a complete package to meet your safety and regulatory needs. For one low cost, we provide you with:
Dosimetry badges for any employee
A control badge
A report for your safety and regulatory filings on monthly, bi-monthly, or quarterly intervals
Online access to download any dose report on file
Color coded badges to identify departments or groups
No fees to ship badges in the middle of a wear cycle
No fees for duplicate copies of reports when requested
No fees for termination reports
No fees for NRC Form 5
No fees for invoices to be emailed No cancellation fees
We supply easy to use return envelopes with a suggested postage amount based on the quantity of badges so handling the return is simple and easy. Reliability in reading dosimeter badges is of the utmost importance to us and you can be assured that your results from MP Biomedicals will be accurate and precise every time.